Efficiency rating: More than 91%
Charity Navigator rating:
Your Subscription Has A Deeper Impact...
"Here at MintBuilder not only are you building your legacy with precious metal assets... you are also helping to feed starving children all over the globe allowing them to create a legacy of their own! I have personally been involved with donating and volunteering with Feed My Starving Children for more than a decade and the reason why is simple... they have the Biggest positive impact on the Largest amount of people for the Lowest expense. Now that's efficiency! They have always maintained the highest non profit rating as well as maintained the highest percentages (91%) of all money donated used directly for food. This is the highest percentage I have ever seen!
Every month you are on a subscription you are feeding hungry children in over 100 countries around the globe! The more subscriptions you refer to others the more meals that are being sent out each and every month all because of you! So I want to say a big THANK YOU!!!" - Mathew Barkes, CEO MintBuilder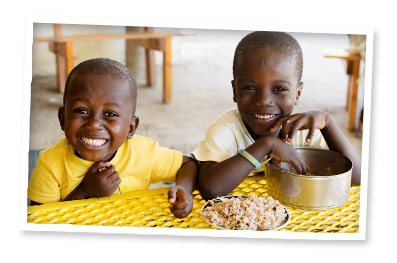 Until All Are Fed
"The work we do is deeply personal to us, our volunteers, donors, food distribution partners and meal recipients. And we mean it when we say it: "We want to reach everyone, until ALL are fed." Because no one deserves to go hungry, especially when we can do something about it." - FMSC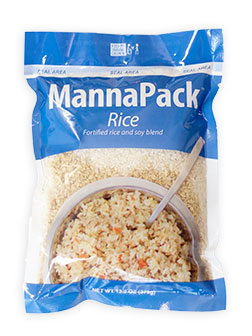 Pioneering Food Formulas
"Hunger is the world's biggest solvable problem." – World Food Programme. We believe that food is the foundation for all other progress. To a starving child, hope can only truly begin once a reliable source of nutritious food has been established. FMSC produces three special MannaPack™ meal formulas developed by food scientists to specifically stop malnutrition.