$37 Member Platform + $75 Coin Value = $112 Retail

- $6 DISCOUNT

$106 Your Cost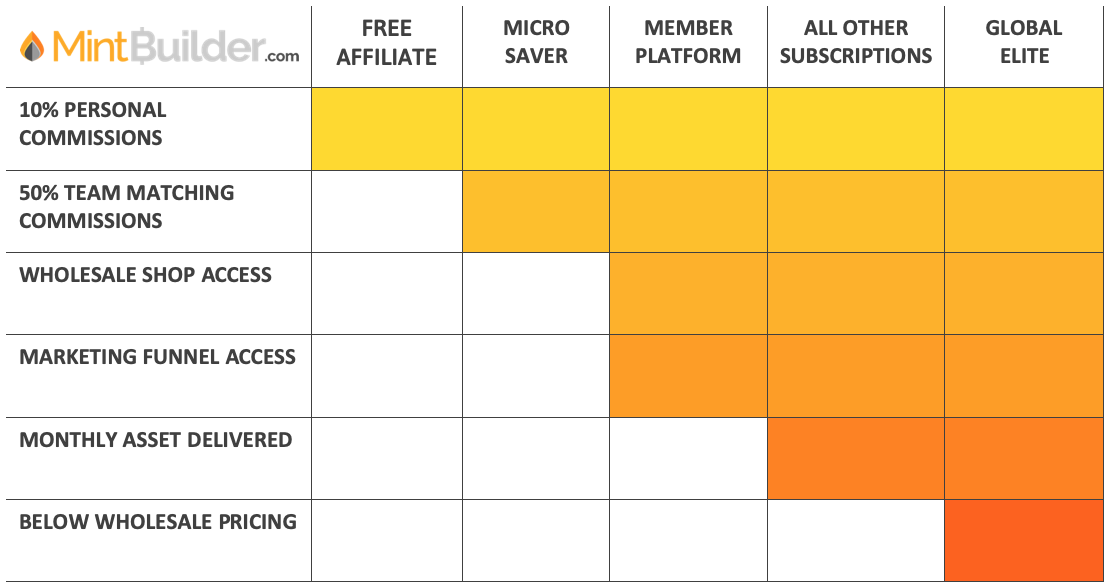 Start increasing your net worth TODAY by choosing our value infused monthly AROUND THE WORLD Bundle.
This Bundle includes…
WHOLESALE SHOP ACCESS:
You have unlimited access to Save hundreds, even thousands on your purchases with true unbeatable wholesale pricing on all products.
INCOME PLATFORM ACCESS:
Unlimited income potential with income earned instantly. Earn 10% on your personal referrals and a 50% match on your teams referrals.
PRECIOUS METAL TRENDS MARKETING FUNNEL:
Includes a FREE silver giveaway and Robert Kiyosaki CD for your prospects. We handle the fulfillment of this on your behalf. Let this tool work for you 24/7/365
YOUR OWN WEBSITE WITH LEAD CAPTURING:
Your website will give you prospects details that are captured during their process visiting your site so you have a warm lead to follow up with.
YOUR OWN INVENTORY FULFILLMENT CENTER:
Included is; merchant processing, inventory, order fulfillment, shipping and customer care for your customers and business team. You have no need to handle product whatsoever.
BUSINESS TRAINING & TOOLS:
Such as banners, page peels and much more. coins or even sets of coins from around the world. This subscription provides you with the best opportunity for amassing the greatest savings of wealth here at MintBuilder.
ROTATION OF COLLECTIBLE ASSETS FROM AROUND THE WORLD:
Each month you will receive an asset which is a collectible valued at $75 or more. This monthly asset will be a rotation of collectibles from different government mints all over the world. This is a fun and exciting way to start building up your wealth savings!
FMSC MONTHLY DONATION:
This Subscription Feeds 2 Hungry Children!
With all of this value offered, we could easily charge $550 a month…
…but the one thing we are clear about is helping people gain true wealth as quickly as possible, so we have setup our program with the best possible pricing.
Our Cost For Everything In This Package In Our Retail Shop Is A Bargain At $112/month...
However, You Can Have Full Access To Everything Listed Here Right Now With The Around The World Bundle…
For Only $106/month
THE PRODUCTS PICTURED ARE DIFFERENT EXAMPLES, BUT OUR GUARANTEE IS THAT YOU WILL ALWAYS RECIEVE COLLECTIBLE ASSETS FROM AROUND THE WORLD THAT HAVE A RETAIL VALUE OF $75 OR MORE.